An Award-Winning Auto Manufacturer
We produce great auto products because we take our work seriously, and we are grateful and humbled by recognition among our peers. We appreciate the prestige that accompanies awards we've received, such as Most Improved by ADVICS North America, Inc. 2007; Quality Performance Award: Excellent presented by Toyota 2008; and AME Award 2011.
Through the hard work of our dedicated Team Members and leaders, we have achieved the Certificate of Achievement Quality Performance from Toyota in 2011, and two ISO Certifications, in environmental management and quality management, in 2004 and 2008.The ISO standards relate to quality management systems and are in place to help companies ensure they serve customers while also meeting statutory and regulatory requirements for each product. Through independent third-party confirmation, the ISO makes sure that companies are certified, and we are proud to hold two of these prestigious honors.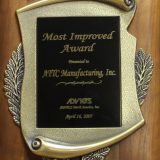 2007 - Most Improved Award
Presented by ADVICS North America, Inc.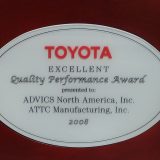 2008 - Quality Performance Award: Excellent
Presented by Toyota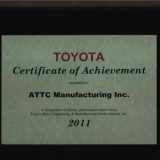 2011 - Certificate of Achievement: Quality Performance
Presented by Toyota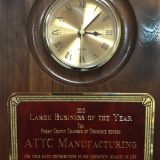 2013 - Large Business of the Year
Presented by The Perry County Chamber of Commerce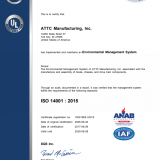 2015 - ISO 14001 Certification: Environmental Management System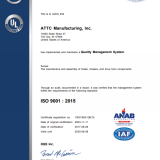 2015 - ISO 9001 Certification: Quality Management System