Careers at ATTC Manufacturing, Inc.
We know great companies are built on teamwork, and each member brings a unique skill set to the table. It's our philosophy that hands-on work towards one goal creates vision and ownership among everyone, and that's worked pretty well for us so far. We've cultivated an atmosphere of camaraderie and support that makes ATTC a positive challenging place to come to work each day. We'd love to have you join our team.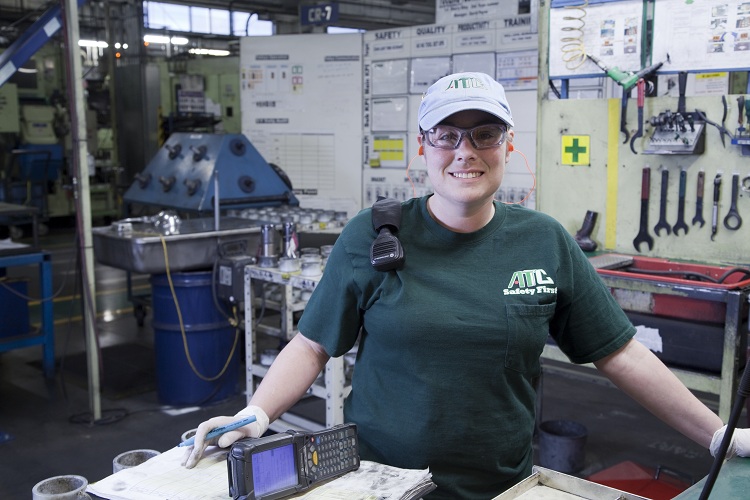 Primary Duties and Responsibilities
Be able to perform work assigned by production supervisor
Pack finished goods into correct packaging
Track production hourly results and provide detail of machine status
Notify group leader / supervisor of any mechanical, safety, production issues
Maintain a clean and safe work area
All production workers need to be available to work all areas of production
Measure material to verify parts are within designated tolerance
Use, calipers, micrometers, dial indicators, go / no go gauges
Inspect equipment and perform regular TQM to maintain machines
Follow standardized work procedure running machines
Follow standardized work procedure through inspection of parts
Check the quality of products being produced
Operating and maintaining machines, inspecting, and packing of final product
Identify / contain all no good parts; also follow stop call wait rule to abnormal situations
Essential Skills & Experience
Good oral and written communication skills
Ability to read and write
Good organization skills
Attention to detail
Flexibility with hours worked, including weekends
Capable of working in a team environment
Must be able to follow directions
Position Requirements
Must have high school diploma or GED
Preferred manufacturing experience
Must be able to pass drug / alcohol screen
Wear all designated PPE as required
Physical Requirements
Willing to work in fast paced / high volume environment
Must be able to lift up to 25lbs
Able to stand for long periods of time
Able to lift parts chest high
Able to bend over
To apply for this position, click "Apply Now" below to fill out our online form.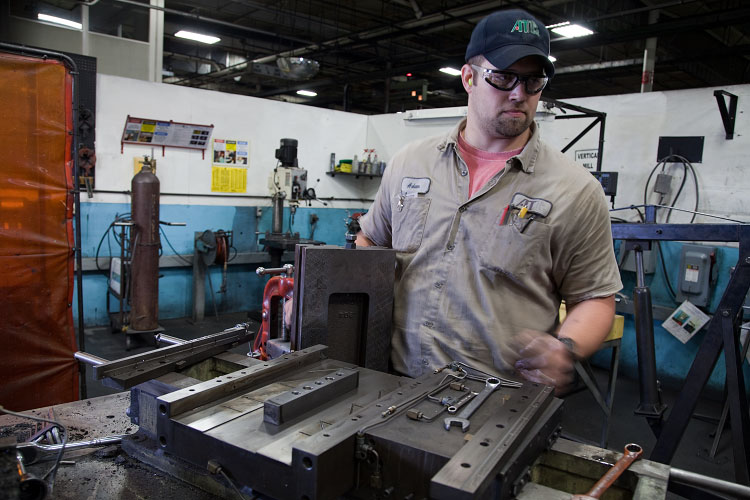 .
Job details
Pay
From $25.30 per hour
Job type
Full-time
Schedule
Night shift
Benefits
Health insurance, Paid time off, Dental insurance401(k)Vision insurance, Tuition reimbursement, Life insurance, 401(k) matching, Disability insurance, Referral program, Flexible spending account, Employee assistance program
Job description
ATTC Manufacturing in Tell City, IN is seeking Maintenance Technicians. We offer a 4 on 4 off schedule, excellent benefits, pay increase every 6 months for the first 5 years and a weekly bonus.
Summary:
Install, maintain, and repair machinery, equipment, physical structures, and pipe and electrical systems in commercial or industrial establishments. Set up and operate machine tools, and fit and assemble parts to fabricate tools, mechanisms, and machines for experimental purposes by performing the following duties.
Essential Duties and Responsibilities: include the following. Other duties may be assigned.
Visually inspect and test machinery and equipment
Listen for unusual sounds from machines or equipment to detect malfunctions and discuss machine operation variations with supervisors or other maintenance workers to diagnose problem or repair machine
Dismantle defective machines and equipment and install new or repaired parts
Clean and lubricate shafts, bearings, gears, and other parts of machinery
Install and repair electrical apparatus, such as transformers and wiring, and electric and electronic components of machinery and equipment
Lay out, assemble, install, and maintain pipe systems and related hydraulic and pneumatic equipment, and repair and replace gauges, valves, pressure regulators, and related equipment
Install, program, or repair automated machinery and equipment
Troubleshoot, repair, install and program CNC PLC's
Set up and operate machine tools such as lathe, grinder, drill, and milling machine to repair or fabricate machine parts, jigs and fixtures, and tools
Operate cutting torch or welding equipment to cut or join metal parts
Consult with engineer and other personnel regarding manufacturing equipment information such as design, capacity and purpose
Analyze written specifications, drawings, rough sketches, and verbal instructions to plan layout and determine sequence of operations
Set up and operate metalworking machine tools such as lathe, milling machine, shaper, or grinder to machine parts to specifications, and verify conformance or parts to specifications
Install parts and materials such as sheet metal covering, hydraulic systems, electrical wiring, lubricants, and batteries into machines and mechanisms
Recommend changes or modifications for efficiency and adaptability to setup and production through Kaizen actives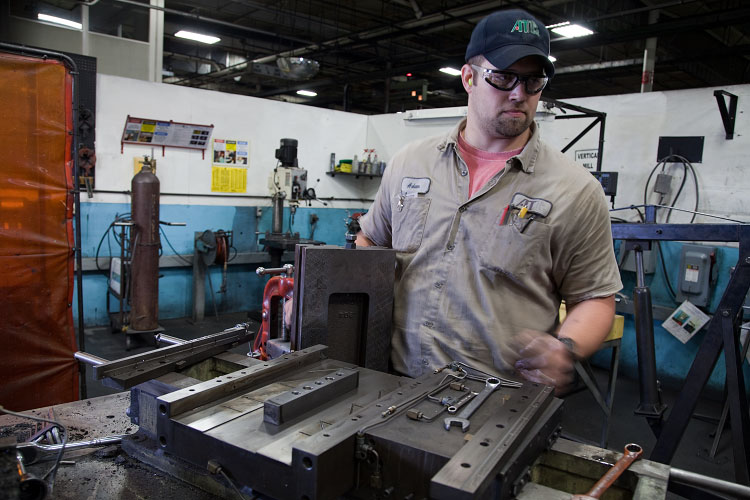 Job Title: Production Engineer
Department:          Engineering
FLSA Status:         Exempt 
ATTC Manufacturing, a Tier 2 automotive supplier in Tell City, IN is seeking a Production Engineer. The successful candidate will have experience in CNC Programming, macro programming, AutoCad, and an applied knowledge of manufacturing methods and equipment design/installation. Automotive manufacturing and Fanuc robot experience is a plus.
The ideal candidate will have strong communication and relational skills, be hands on in the facility, demonstrate strong organization skills and work overtime as necessary.
We offer competitive salary, comprehensive benefits and excellent career opportunities for a goal-oriented individual who can complete projects efficiently and successfully.
Submit resume to: www.attcmfg.com or mail to ATTC Manufacturing, 10455 State Road 37, Tell City, IN 47586.
Have more questions?
Call Us or Fill The Form:
ATTC Manufacturing, Inc. is an equal opportunity employer.