Welcome to ATTC Manufacturing, Inc.
Caring for Our Employees, Customers, and the Community.
Established in 2000, we specialize in machining brake drums, brake rotors, engine caps, steering knuckles, carriers, and differential cases. We ship about 10,500,000 parts to our customers each year. Quality is one of our top priorities and a strict in-house quality check is done at every process of production.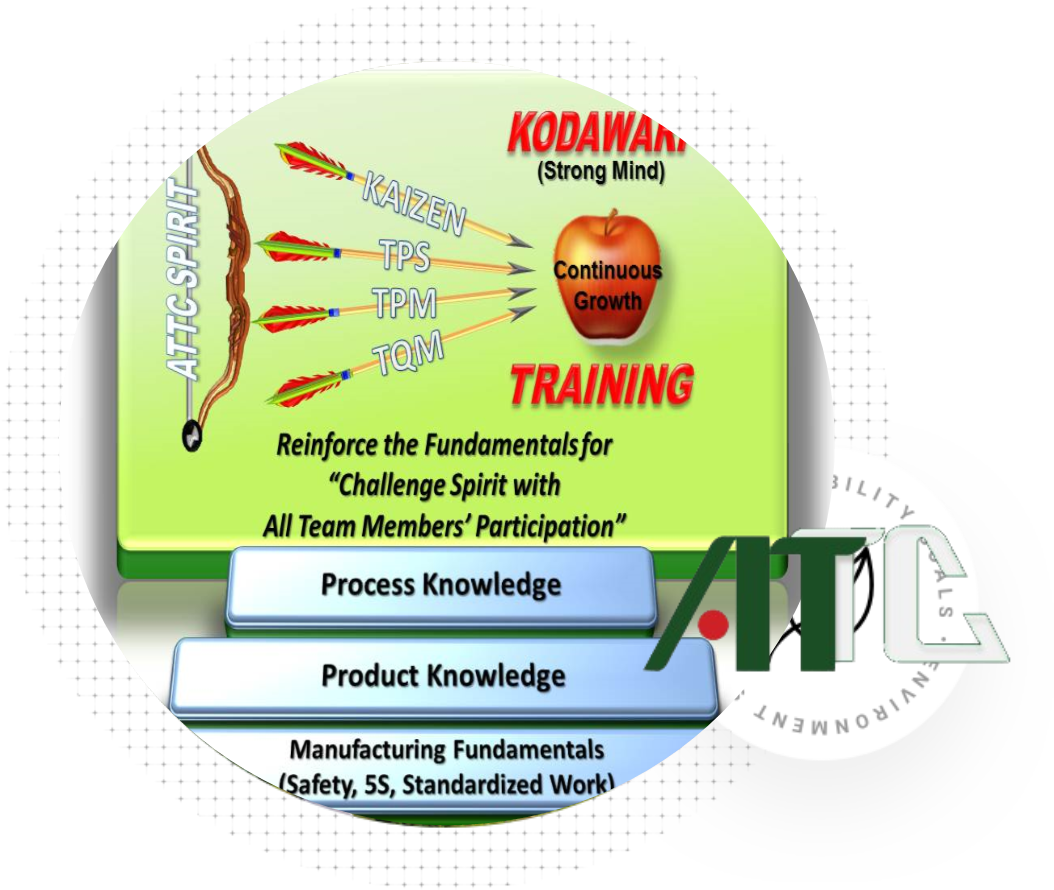 Learn More About ATTC
ATTC's Concept for the Workplace
Our philosophy is simple: We live by the process of Kodawari, which —loosely translated— is the relentless pursuit of perfection and uncompromising attention to detail. At ATTC, this means we're sensitive to details, and our personal relationships are of utmost importance. Attention to the little things, with our employees, our processes and our products, is what sets ATTC apart from other manufacturing companies.